Underground Magnetics is an innovative company based in the U.S. with fresh ideas and designs backed by experience. We are centered around a core team of industry experts who are dedicated to designing, producing, and servicing locating systems in the industry.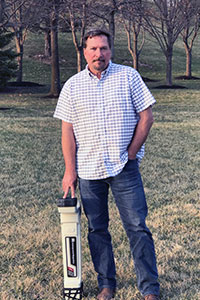 Mike has worked in the HDD industry for over 30 years. Co-founder of Straightline Manufacturing (1984-1994), Mike helped design and produce some of the first HDD rigs offered to the industry. During his time there, he helped in the development of one of the first locating systems the Digitrak. After leaving Straightline he worked with DCI from (1995-2010) to expand the use of HDD methods throughout the world managing five foreign offices. After leaving DCI and working on his own for five years, he teamed up with Underground Magnetics to help develop and bring one of the most advanced locating system to the HDD industry.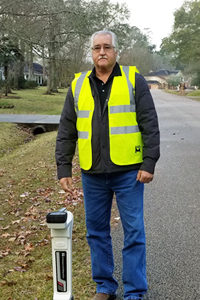 Having over 30 years experience in the Horizontal drilling industry providing sales, training and service, Glenn brings a wealth of drilling experience to the UM family. In addition to that, Glenn worked for Baroid Halliburton as Equipment Manager and was a global account rep. Glenn's mud engineering background is another valuable tool contractors can call on when working with Glenn.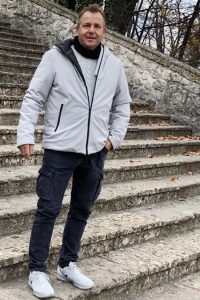 Director European Operations
Alex has worked in the HDD industry for over 25 years. He grew up in the Netherlands with Radiodetection products. Alex holds a Bachelor of Science in Electrical Engineering and after university in 1994 he moved to the US working for Radiodetection. After a few years of sales and customer service he moved back to Europe and worked as a global product manager for RD Trenchless division. During his time with Radiodetection (1992 – 2004) he helped in the development of the DrillTrack locating systems and expanding the use of HDD technology throughout the world. After leaving RD he has worked on his own for almost ten years and in addition to that, Alex has worked for Subsite/Hammerhead as an international market manager. Joining Underground Magnetics, Alex brings a wealth of experience to the UM family, dedicated to expand the use of one of the most advanced locating system to the HDD industry in Europe.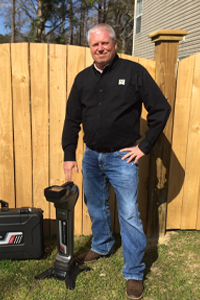 Southeast Regional Manager
Ryan comes with 25 years of experience in the equipment industry. Time with Vermeer MFG and Vermeer dealerships. Ryan has a vast knowledge of underground experience that dates back to the mid 90's working with the HDD industry doing drill demos and startups. He also brings great customers skills from working as a service manager and moving to sales in 2003. Ryan has also spent time as a Corporate Account manager working with some of the largest HDD companies in the world.
Western US Regional Manager
Kurtis started working in the HDD industry in the early 90's with FlowMole. While working for one of the pioneers in the industry, Kurtis learned the basics while working his way through the industry as a laborer, drill operator, locator, foreman and finally as President of Operations running his own company. With his years of experience working throughout the US and Canada, he is now considered one of the go-to professionals for problem solving and drilling advice. He now brings his years of experience full circle working with Underground Magnetics offering one of the best HDD locators on the market along with unparalleled start to finish job site experience.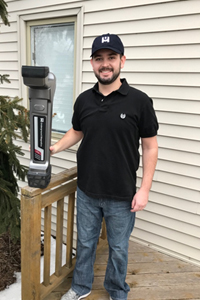 Office Manager & Technical Support
Andrew holds a Bachelor of Science in Accounting from Missouri State University. He brings over 10 years of experience in sales and customer service to Underground Magnetics and is dedicated to his growth in the HDD industry.